Listen:
250. Carol Sanford – How to Grow Business Revenues from 35-65% Annually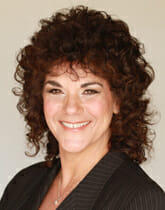 Podcast: Play in new window | Download
Connie's motivational quote for today is by – Albert Einstein
"We can't solve problems by using the same kind of thinking we used when we created them. Think anew"
Check out our conversation here!
Check Out These Highlights:
I love this quote because I feel like it embodies the essence of this podcast. Being a change agent isn't always easy or glamorous, but it matters and provides new ideas and outcomes for our successful future.
Change is inevitable (COVID taught us that) and in business a necessity to continue to grow and build a thriving future. For larger businesses, I feel like change can be a bit daunting and hard to change the direction of the organization's culture.
About Carol Sanford:
Carol is a best-selling, award-winning business educator, Summit Producer, podcaster, and author. She is consistently recognized as a thought leader working side by side with Fortune 500 companies like Google, DuPont, Intel, P&G, and Seventh Generation and new economy executives in designing and leading systemic business change and design.
Through her university and in-house educational offerings, global speaking platforms, best-selling, multi-award-winning books, and developmental work, Carol works with executive leaders who see the possibility to change the nature of work by developing people and work systems that ignite motivation everywhere.
How to Get in Touch With Carol Sanford:
Email: [email protected]
Website: http://www.carolsanford.com/
Stalk me online!
Enlightenment of Change Facebook group:
Website: https://www.changingthesalesgame.com/
Connie's #1 International Bestseller Book – ESP (Easy Sales Process): 7-Step to Sales Success: https://conniewhitman.ac-page.com/changing-the-sales-game-resources
Download Free Communication Style Assessment: https://www.changingthesalesgame.com/communication-style-assessment
All-Star Community: https://changingthesalesgame.mykajabi.com/All-Star-Community
Subscribe and listen to the Enlightenment of Change podcast on your favorite podcast streaming service or on YouTube. New episodes post everyweek – listen to Connie dive into new sales and business topics or problems you may have in your business.