Listen:
092. Hamish Thomson – Why Leaders Shouldn't Be Right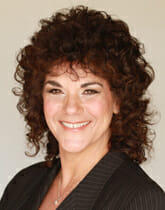 Podcast: Play in new window | Download
Connie's motivational quote for today is by – Johann Wolfgang von Goethe
"Treat people as if they were what they ought to be, and you help them become what they are capable of being."
Check out our conversation here!
Check Out These Highlights: Recently I had a conversation with my oldest son about good and bad bosses and that there is much to learn from both types.
I also shared that in my 20 years in corporate, before I started my buses 21 years ago, I had one amazing leader and 6 really bad bosses. Notice I used the word boss for the bad ones and leader for the good one.
I believe that bosses think they are right because they are the boss. End of story! While leaders seek others' opinions to gain a greater perspective of the situation, the organization's strategic plan, etc.
It starts with the leader at the top and works its way down. If good leadership is not demanded by the organizational culture, in my experience the bad bosses live and thrive.
About Hamish Thomson:
A New Zealander by birth, Hamish is a seasoned global leadership executive. In a 30-year career, he has been a successful CEO/Regional President and Global Brand head for Mars Incorporated (UK, Australia, and Chicago), a senior marketing and sales lead for Reebok International (England and the Netherlands), and a fresh-faced account executive in the London advertising scene.
A start-up adviser and investor, board director, and keynote speaker, he is the author of the Wiley-published international business book, "It's not always right to be right" – an autobiographical account of leadership and personal lessons relating to breakthrough and transformation. He currently resides in Sydney, Australia with his wife and three children.
How to Get in Touch With Hamish Thomson:
Website: http://www.hamishrthomson.com/
Email: [email protected]
Stalk me online!
LinkTree: https://linktr.ee/conniewhitman
Download Free Communication Style Assessment: https://www.changingthesalesgame.com/communication-style-assessment
All-Star Community: https://changingthesalesgame.mykajabi.com/All-Star-Community
Subscribe and listen to the Changing the Sales Game Podcast on your favorite podcast streaming service or on YouTube. New episodes post everyweek – listen to Connie dive into new sales and business topics or problems you may have in your business.