Listen:
254. Master your Quantum Connection, Key to Creating the Life You Want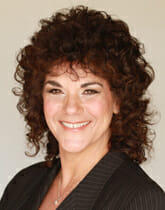 Podcast: Play in new window | Download
Connie's motivational quote for today is by – Amit Ray
"You are your master. Only you have the master keys to open the inner locks."
Check out our conversation here!
Podcast Super Summit Link: https://bit.ly/3Qo9YbY
Check Out These Highlights:
What a great quote and reminder that we are truly the master of ourselves. Sometimes I feel like we give away our power because we are not sure what the next step is that we should be taking. So, I know for me, sometimes I don't move forward for fear of making a misstep!
What I have also learned through the years, is that there are really no missteps especially if we learn from what we perceive as a mistake. The other thing I have learned is that steps, even if not the perfect choice, still move us closer to our desired outcome or goals. I think it's all about movement and tuning into our inner wisdom.
So how do we tune into our inner wisdom? Glad you asked…
About Laurie Seymour:
Laurie Seymour, 2x international #1 best-selling author and founder/CEO of The Baca Institute, is internationally known as the source for Source, helping conscious entrepreneurs to dissolve the dam that holds them back, remember the truth of who they are; to bring ease, flow, and joy into everything they do in their business and personal lives, leading to streamlined project creation and implementation, and financial abundance.
Laurie is also the host of the Wisdom Talk Radio podcast, listened to in over 60 countries!
How to Get in Touch With Laurie Seymour:
Website: www.thebacainstitute.com
Email: [email protected]
Free Gift: 7 AWARENESS-PROVOKING EXPERIENCES (7 day mini-course)
Quiz Link: Creative Innovators Style Quiz
Stalk me online!
Enlightenment of Change Facebook group:
Website: https://www.changingthesalesgame.com/
Connie's #1 International Bestseller Book – ESP (Easy Sales Process): 7-Step to Sales Success: https://conniewhitman.ac-page.com/changing-the-sales-game-resources
Download Free Communication Style Assessment: https://www.changingthesalesgame.com/communication-style-assessment
All-Star Community: https://changingthesalesgame.mykajabi.com/All-Star-Community
Subscribe and listen to the Enlightenment of Change podcast on your favorite podcast streaming service or on YouTube. New episodes post everyweek – listen to Connie dive into new sales and business topics or problems you may have in your business.