Listen:
255. A Journey of Self-Discovery Through Business with Jessica Fearnley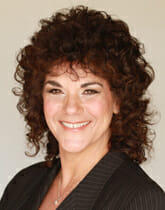 Podcast: Play in new window | Download
As I look back over the past 20 years of being in business, I reflect and think about the many ups and downs. Because of my 40-year working career, I know that ups and downs are inevitable. That doesn't mean it is ever easy to navigate and move forward. Burnout for me was always just a step away and I sometimes felt like I was losing the battle. Help is on its way!
Podcast Super Summit Link: https://bit.ly/3Qo9YbY
Connie's motivational quote for today is a Chinese Proverb, "If you get up one more time than you fall, you will make it through."
Check out our conversation here!
About Jessica Fearnley: Jessica is a business coach who helps women build seven-figure consulting firms. She specializes in the transition from six to seven figures in turnover and is an advocate for earning more by working less. Jessica has bachelor's and master's degrees from Nottingham University, and a career background in project management, business planning, and business development in both the public and private sectors. In December 2019 she was named as one of the LinkedIn Top Voices for Entrepreneurship and Small Business.
How to Get in Touch With Jessica Fearnley:
Email: [email protected]
Website: http://jessicafearnley.com/
Free Gift: https://www.jessicafearnley.com/six-elements-of-a-seven-figure-business-jessica-fearnley/
Stalk me online!
Enlightenment of Change Facebook group:
Website: https://whitmanassoc.com
Connie's #1 International Bestseller Book – ESP (Easy Sales Process): 7-Step to Sales Success: https://whitmanassoc.com/resources/
Download Free Communication Style Assessment: www.whitmanassoc.com/csa
Subscribe and listen to the Enlightenment of Change podcast on your favorite podcast streaming service or on YouTube. New episodes post everyweek – listen to Connie dive into new sales and business topics or problems you may have in your business.