Listen:
Maybe it's about time by Neil Boss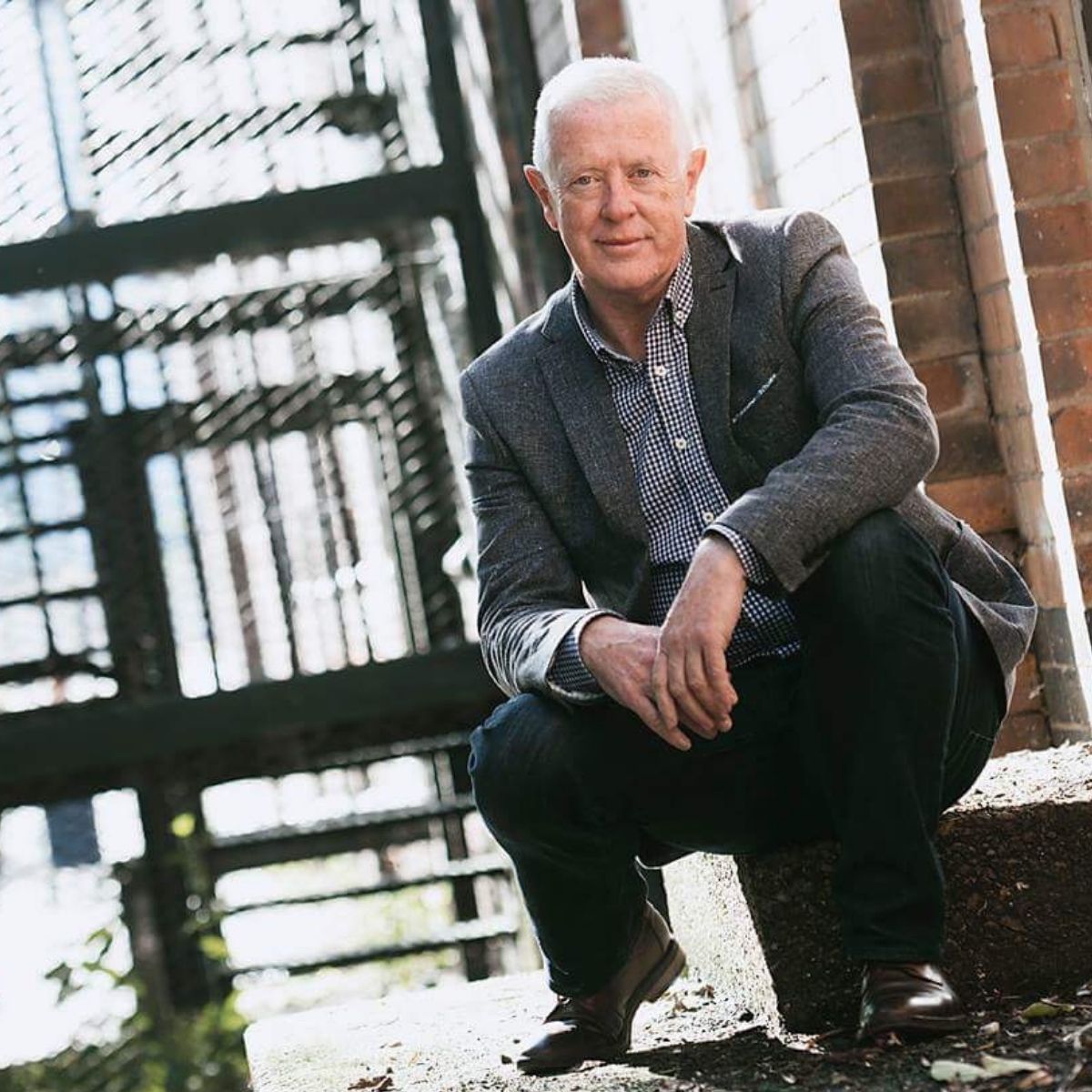 Podcast: Play in new window | Download
The Author
Neil Boss is a British author who best describes himself as an,' excellent cook, decent writer, average fly fisher and bad guitarist. Born in Harrow a leafy suburb of London that sits at the heart of the commuter belt that feeds the fiercely competitive financial corporate district of London, simply known as, 'The City or Square Mile.' Neil Boss entered this rat race world as he turned forty. Despite been brought up in a middle-class area he would say he was a working-class kid. An only child, his father was a fireman and his mother a personnel officer.
Growing up in London as a teenager in the seventies where life was starting to become less inhibited with the bars, clubs and all that went with the nightlife backdrop in those somewhat liberated days especially the rock and punk music bands that where emerging on the scene, was to some degree Neil's piece de resistance.
Despite the allures of 'London Life,' Neil had a different angle to him, seeing himself in those early days as a budding Marine Biologist having been enamoured by the French oceanographer Jacques Cousteau and his underwater expeditions that were brough to life through the early colour TV sets that sat in the corner of all our so-called lounges. Neil enrolled at Bangor University in North Wales as an undergraduate to study Marine Biology. The location was of course stunning, being on the doorstep of one of the most breath-taking scenic areas within the UK. However, the social scene in North Wales compared to the city lights of London was in his words,' lacking excitement and behind the times.' He returned to London University to complete his B Sc degree in Marine Biology.
Neil's interest in writing started at school. His English teacher wrote in his school report, 'has the potential to be a very good creative writer.' This continued into further education where he was the editor of his college magazine which won a Guardian Student Journalism Award, and he was a regular contributor to 'London Student.'
A career in the world of natural science didn't quite sparkle enough for Neil so having undertaken an MBA at Henley Management College, he immersed himself into the cut-throat brutal world of corporate finance. The world of mergers, takeovers and acquisitions took Neil all over the world advising clients on how best to strike those multimillion/billion deals. He worked for companies like Ernst & Young and Deloitte's. Did Neil enjoy this fiercely competitive culture, I would say yes. Did he make a buck or two en-route, most likely.
For Neil, now a divorced person with two grown up children, has moved away from the financial sector and decided to follow another passion of his, books, not just reading them but actually writing them. His retirement at the end of 2019 coincided with the start of the pandemic in 2020 and he set about writing this first novel. He soon realised like many authors with their debut books having a story and bringing it to the public domain is a whole new ball game which requires a lot of intervention and feedback from others in the industry. For me the decision he took to change career in 2019 was about time certainly not,' Maybe it's about time.'
Check out our video chat here!
The Book
This Debut book, 'Maybe it's About Time,' for me has been cleverly written, in fact I' d go as far as describing it as a masterpiece in creative writing. When you look at the storyline and the main character Marcus Barlow, you'll see many parallel similarities to Neil's own life and background, particularly around cooking and the type of music Neil talks about. Marcus, is a high-powered partner in a large professional services firm in the Square Mile of London. He and his team and other associate partners are in the midst of putting a corporate package together for a client, Espina, who are in stage two of Project Spearmint. However, 'The Firm,' as Marcus refers to his employers, faces stiff competition from three other rival competitors. At the heart of this corporate tussle is the potential to earn over ten million in fees, fees very much needed to keep Kelvin Mcbride the boss of his back and everybody's jobs reasonably secure in the short term. As the pressure mounts to secure the deal, Neil builds the tension, and you feel that tension bouncing off the pages. Marcus smells a rat with the deal which others in 'The Firm,' are blinded by how much money they can make from the deal, especially another partner Mason and the unscrupulous boss Kelvin. Do they secure the deal? do they attain the fees they so desperately want? does the acquisition actually go ahead? The answer to those questions lies within the book itself. Not for me to say here.
The story isn't just about a ruthlessly pursued business procurement, it has many underlying sub-plots coursing through the pages, for Marcus Barlow is a complex man with many sides to him. He's married to his wife Alice who although a qualified lawyer in her own right doesn't need to work and spends her days playing tennis, lunching with friends and cooking posh vegan food in their three-million-pound house in Weybridge. Marcus and his wife have contrasting views on lots of things especially their son's approach to Student life. Marcus in some respects is quite a snob with all his designers' clothes and brand names. Supermarket snobbery lives on through Marcus' addiction to shopping at Waitrose, which he calls, 'The Temple.' His one-bedroom apartment he lives in during the week at Kensington Gardens square an exclusive part of London, is another example pinpointing to Marcus' elite lifestyle, a lifestyle few can afford. But yet his sensitivity to those around him who are not as affluent comes across very well in the book. He's also quite an anxious person, a worrier, something his wife Alice often picks up on and tells him to chill.
When you look at the book you have the storyline around Marcus and his social worker neighbour Gavin. Is Gavin gay or just celibate, does he fancy Marcus, does Marcus pick up on this, is Marcus intrigued about Gavin? For me Neil never quite spills the beans here, just leaves you to formulate your own thoughts. But the storyline of Claire Halford a single mum with two children living on universal credit whose lifestyle is in stark contrast to that of Marcus' is endearing and sensitively written by Neil. Her day-to-day struggles with help from the neighbours and Lester Primus the local store manager and Beverley Cheng are skilfully told. Marcus' developing relationship with Claire is affectionate without any sexuality attached.
The whole story which is set in the first four months of 2020 is set against the backdrop of the glooming Covid-19 pandemic and what that brings to society.
But for me the down and out character Colin although he's technically a minor character in Neil's book was the character that struck home for me. He wasn't always a down and out hobo, in fact he was far from, and when you look at the bench on the cover there you seen both Marcus and Colin. And I'll say no more here.
For me Neil Boss is a master writer in the making whose book and future books should make a significant dent into the literary world. Thank you, Neil.
If you want to know more about Neil Boss and his debut novel, you can head to the following social media sites below.
Facebook, Instagram, LinkedIn and Twitter- all with the name iamneilboss.
If you wish to purchase the book you can click the Amazon link below, head to Neil's webpage www.neilbossauthor.co.uk
Or go to his publisher's webpage www.troubador.co.uk Search bookstore/ Neil Boss.