Listen:
Email And Inbox Mastery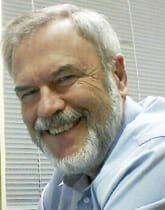 Podcast: Play in new window | Download
Email, the Great Time Sink! As in your precious time goes down the drain…. It is almost impossible to resist jumping right into email first thing and pretty soon you are thinking "I am being productive! I am getting things done!"  Well, yes…you are diverting your attention/energy from the tasks you had decided were important to do today…one of the finely honed skills of an ADHDer. Looking at the Inbox number drains energy right then and there! Alan Brown and I share tips on how to manage your Inbox and how to conserve your daily energy allotment. Listen and Learn!
Alan Brown, founder of and the energy behind CrusherTV and ADD Crusher, is my guest today. Alan is an ADHD/productivity coach, he has ADHD, he knows ADHD and he has come up with many solutions to classic ADHD challenges. A featured speaker at conferences in the U.S. and abroad including TEDx, he's the author of Zen and the Art of Productivity. Get his free eBook, "5 Things You're Doing Every Day that Make Your ADHD Worse" at www.ADDCrusher.com. CrusherTV is a video library designed to "unleash the power of your unique brain" so you can accomplish more in less time with less drama.