Listen:
Rivers Wild Series by Don Best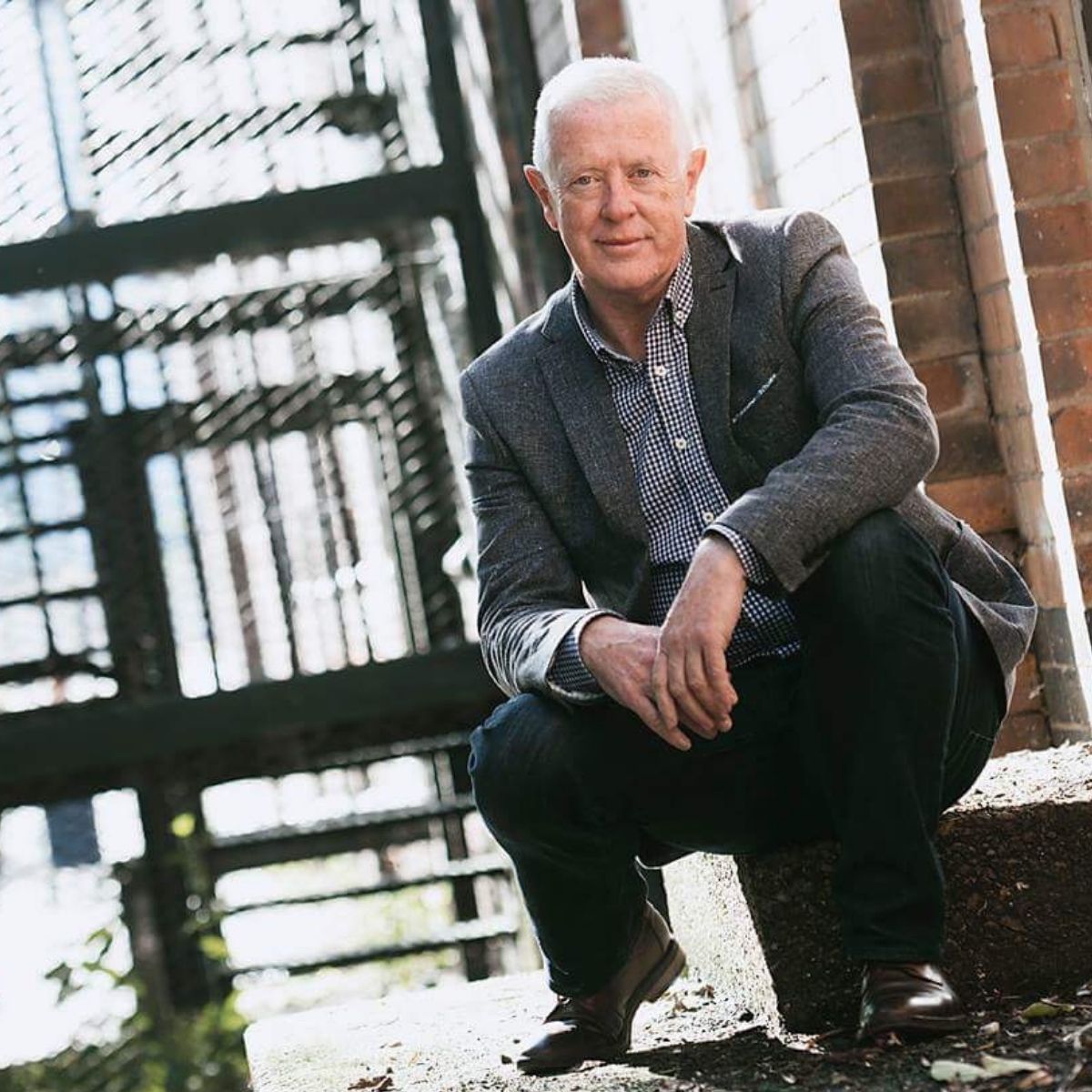 Podcast: Play in new window | Download
Don Best's Rivers Wild Series is a two-part novel set in the Brazilian Amazon. To really appreciate the story and enjoy the characters to the full, you need to read both books.
The first book, 'The Gravedigger's Dream,' sets the scene for the second book, 'The Third Promise,' wherein the outcomes are cleverly revealed but not necessarily how you'd think or perhaps wish. Like in any well thought out novel, the plot is complex and intriguing.
But first I want to give you a brief insight into the author himself, for then you'll start to see why he placed the storyline where he did and why the chain of events unfold as they do.
Don and his wife, Elizabeth, have dedicated a lot of time to Christian missionary work, especially in Latin America, and Brazil in particular. They are a creative team in everything they do, including the writing of the Rivers Wild Series. While Don was the predominant writer, Elizabeth has played a significant part in its creation. They met in Rio de Janeiro working as a journalist-photographer team and ended up travelling the world together. They have two sons, Paul and Jonathan, who now have their own families. Don and Betty currently live near Charleston, South Carolina in the USA.
From New England to the rainforests of Brazil, Don Best has worked as an award-winning journalist. Don has published hundreds of newspaper and magazine stories. He's the author of several nonfiction books, including a companion book to the popular PBS television show 'This Old House.' In 2009 he published 'Moonlight on the Amazon,' a collection of true stories, essays, humour and beautiful full-colour photography drawing on the many years he lived in the Brazilian Amazon.
Don's love affair with Latin America goes back to 1973, when he joined the Peace Corps, spending two years in Paraguay. Living the life of an expatriate writer, he worked as a journalist for two years in Rio and later 10 years in the Brazilian Amazon.
Having spent more than 15 years in Latin America, he has a lot of quirky, cross-cultural stories to tell. He recalls that twice he got lost in the Amazon rainforest; on the first occasion, he was leading a small team of people to a waterfall when he became disorientated, no doubt very easy to do in a dense rainforest, and something I experienced myself in Peru. The second time he got careless and violated a golden rule: NEVER GO WALKING ALONE. Bear in mind that the Amazon rainforest is an enormous wilderness with no mobile phone access outside of a few large towns and cities. Walking alone, he realized that he was lost. With nightfall looming and a jungle full of lethal creatures, including jaguars and anacondas, his predicament was far from good.
Don's love for travel and outdoor pursuits stem from his father's life and ideology, that young people should get out into the world and explore the wild.
Don's long career as a professional writer has been fuelled by his insatiable curiosity, which has led him into some extraordinary situations, brought a menagerie of interesting characters onto his path, and given him some great, true-to-life stories to write. Hence, 'The River Wild Series.'
Check out our video chat here!
Have a listen to a trailer the author and his wife have put together. It's good.
Click the link to listen: https://donbestauthor.com/elementor-1867/
Book One 
The Gravedigger's Dream.
This first novel is set in a remote, poverty-stricken village (Jacaré) in the Amazon rainforest of Brazil circa early 1970s. The village is on the Isle of Fair Winds, has no electricity, no running water apart from the river, no roads, no school and very little else. Picture a collection of wattle and daub houses with thatch roofs clustered around a small church, a rustic marketplace, a general store owned by the local despot, and a soccer field (because no matter how poor the place, Brazilians must have a soccer field.) Oh, and don't forget the village bar, where the men folk like to huddle and drink away their time.
This extraordinary setting is populated by an eclectic bunch of characters, including the village gravedigger, who's a former military police sergeant with a serious alcohol issue, the village priest, a prostitute, an Irish missionary, and an evil witch who has a retarded servant and a dog straight out of hell.
The main characters are Zé Licata, the gravedigger, the youngest of seven dysfunctional brothers whose names all begin with the letter Z, Michael O Hannon (Mick), an Irish missionary, and Alzira, a powerful, odd-eyed sorcerer.
The story reveals the everyday struggles of poor Amazonian people who live under the thumb of a military dictator, the thievery of local authorities, and the burden of poverty.
But Zé Licata, who might be described as Brazil's most unlikely hero, has an extraordinary dream, a dream to overthrow the dictator, build a school for his village, and provide a future for his gifted adopted son, Rafael. When the revolution fails and a corrupt official steals the money for their school, Zé throws in with Alzira, the witch, to exact his revenge.
To me, Mick, the Irish missionary, was an intriguing character. He remains pretty much in the background in book one but comes to the fore in the second book where he plays a key role.
Book Two
The Third Promise
I have to say I found this book more enticing, bewitching even, but you definitely have to read the first book first; otherwise you're not going to understand what's happening in this book, and why. The characters really come to life in 'The Third Promise,'
Alzira's emotional and financial hold over Ze intensifies, taking Rafael under her authority as part of her sinister manipulations.
As Zé struggles to fulfil his dream, Alzira twists the knife.
Into this dark and dangerous battle steps Mick, the Irishman, with his brash, jolly and sometimes naïve persona. Sharing the Gospel with the villagers, he unwittingly splits them into angry factions and sparks an epic struggle between good and evil. In a very interesting twist, we learn that prior to his becoming a missionary, Mick was a street fighter with the IRA, murderously involved in Northern Ireland's troubles.
So, what becomes of Zé's dream as he crawls into his bottle and finds himself indentured to a cold-blooded witch? What happens when Mick clashes with the village priest and is nearly stoned to death by an unruly mob? Will Zé's gifted adopted son, Rafael, ever realise his potential? And what are the three promises referenced in the book's title? Well, the answers to those questions are in this extraordinary two-part novel, so if you want to know the outcome, you'll simply have to read both books, for I'm not giving the game away here.
If you want to know more about Don Best and his books, you can head to his webpage at:
If you wish to buy the books you can head to his webpage or click the Amazon link below. Alternatively, you can go to his publisher's webpage www.brimstonefiction.com bookstore/Search Don Best.