Listen:
110. Kim Curtis – Do You Fear Your Financial Future?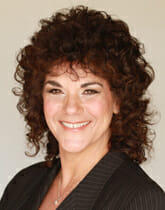 Podcast: Play in new window | Download
Connie's motivational quote for today is by – Dave Ramsey
"Money is 80% behavior, 20% head knowledge. It's what you do, not what you know."
Check out our conversation here!
Check Out These Highlights:
I love the 80/20 rule. It is true for many aspects of our personal and professional lives. So of course, the 80/20 rule is true for money habits too?
We all know you can't save and spend money at the same time. That's an example of knowledge, right? Yet, how hard is it to save when we or our families need things? For example, the car needs to be fixed or you need to buy a new car and have a car payment again. A car is not a luxury after all
Money seems to slip away easily, especially if we don't have a financial plan in place.
About Kim Curtis:
Kim is the bestselling author of Money Secrets: Keys to Smart Investing and Retirement Secrets. She is a nationally recognized wealth management advisor and President and CEO of Wealth Legacy Institute. Her groundbreaking work in developing a highly personal client-centric planning model was recognized in the Journal of Practical Estate Planning, winning the Editor's Choice award. She has been profiled in several publications, including the Wall Street Journal. Kim has attained numerous professional designations and has been recognized by the financial planning industry as having achieved the highest level of competence and expertise.
How to Get in Touch With Kim Curtis:
Website: https://www.wealthlegacyinstitute.com/
Email: [email protected]
Free Gifts: https://financialliteracypress.com/
Stalk me online!
LinkTree: https://linktr.ee/conniewhitman
Download Free Communication Style Assessment: https://www.changingthesalesgame.com/communication-style-assessment
All-Star Community: https://changingthesalesgame.mykajabi.com/All-Star-Community
Subscribe and listen to the Changing the Sales Game Podcast on your favorite podcast streaming service or on YouTube. New episodes post everyweek – listen to Connie dive into new sales and business topics or problems you may have in your business.