Listen:
272. Meghann Conter – How Spirituality Impacts Your Professional Life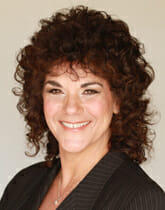 Podcast: Play in new window | Download
Connie's motivational quote for today is by – Steve Pavlina
"Recover from negativity, become conscious, live responsibly spiritually, and be present in your personal development."
Check out our conversation here!
Check Out These Highlights:
I started my business when I was 39 years old and had two babies at home and felt like most of the time I was holding on by a thread of mom and business owner. I've heard people speak about professional and personal lives as separate entities and I have found that truly we are one beautiful, and flawed person who needs to navigate and shift from one perspective to another easily.
Around my 40th birthday, one year into my business, I started to receive emails about the law of attraction and other spiritually driven topics. I had no idea about these concepts of manifestation and our thoughts becoming reality. Wow, what an eye-opener.
For the past 20 years, my spiritual and personal growth has helped me manifest a successful business. Was it an accident? I don't think so and neither does my guest!
About Meghann Conter:
Meghann and I are going to dig into why we all need to be healthy in mind, body, and spirit to be able to flourish in our careers and businesses.
Meghann Conter uses her power to connect, elevate, entertain, and celebrate extraordinary women as the CEO of The Dames, a global incubator for the greatness of women running and leading 6, 7, and 8-figure businesses.
Meghann believes that anything can be accomplished through fearless collaboration, laughter, fun, and love. Once a burnt-out, over-networked CEO, she is now THE global ultra-connector for women who thrive in the space where self-worth and net worth align.
How to Get in Touch With Meghann Conter:
Website: www.thedames.co
Email: [email protected]
Free Gift: www.thedames.co/roundtable
Stalk me online!
LinkTree: https://linktr.ee/conniewhitman
Download Free Communication Style Assessment: https://www.changingthesalesgame.com/communication-style-assessment
All-Star Community: https://changingthesalesgame.mykajabi.com/All-Star-Community
Enlightenment of Change Facebook group:
Subscribe and listen to the Enlightenment of Change podcast on your favorite podcast streaming service or on YouTube. New episodes post everyweek – listen to Connie dive into new sales and business topics or problems you may have in your business.