Listen:
114. Shannon Procise – Press Kits and PR that Generate New Business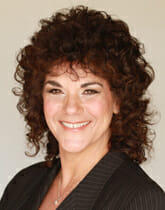 Podcast: Play in new window | Download
Connie's motivational quote for today is by – unknown
"If you don't tell your story, someone else will."
Check out our conversation here!
Check Out These Highlights:
For me, marketing, and Public Relations is a necessary part of the business. My zone of genius is sales so when it comes to marketing, PR, and other types of promotions I am vulnerable and have many blind spots.
So how do I navigate through my blind spots? I meet and interview amazing guests, like my guest today. 
About Shannon Procise:
Shannon, the go-to guide for visionaries seeking to create community and cultivate raving fans. Shannon is the founder of the Business Acceleration Network, a Trailblazing Community for Conscious Business owners who are here to make an impact.
How to Get in Touch With Shannon Procise:
Website: http://MeetShannon.com
Email: [email protected]
Free Gift: https://www.shannonprocise.com/mediamagic/ GGMeZymlu3uWJsns
8th Media Magic Sales & Marketing Bootcamp: https://www.shannonprocise.com/mmi/GGMeZymlu3uWJsns
Stalk me online!
LinkTree: https://linktr.ee/conniewhitman
Download Free Communication Style Assessment: https://www.changingthesalesgame.com/communication-style-assessment
All-Star Community: https://changingthesalesgame.mykajabi.com/All-Star-Community
Subscribe and listen to the Changing the Sales Game Podcast on your favorite podcast streaming service or on YouTube. New episodes post everyweek – listen to Connie dive into new sales and business topics or problems you may have in your business.