Listen:
What Is Going On In America?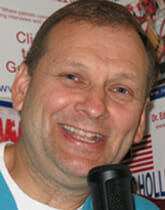 Podcast: Play in new window | Download
Join Doc Holliday this week as he helps answer that question of what is going on in America. Doc uses a clip from Sean Hannity and from Tucker Carlson of Fox News to help answer that question. On Hannity's show he interviews Virginia Governor, Glenn Youngkin, and you need to listen to find out if he is running for the presidency. And what is going on with Stacey Abram's get out the vote non-profit group? No one seems to know for sure but there are important questions to be asked and you will hear about that on today's show, too! Click on now!