Listen:
Social Media: Cheap and Easy – Social Media for Small Business Advertising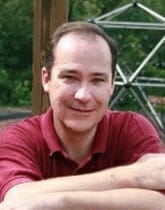 Podcast: Play in new window | Download
Social media is all the rage for small business advertising. And rightly so because it is an effective part of your marketing strategy. But are you using it correctly?
In this first episode of Social Media – Cheap and Easy, we walk through the beginning steps for adding social media to your small business marketing mix. The host, Conrad Hall, introduces himself and his background. He explains why we've developed Social Media – Cheap and Easy, and gets you started with some essential online resources.