Listen:
Social Media: Cheap and Easy – Can Social Media Ever Be Profitable For Small Business?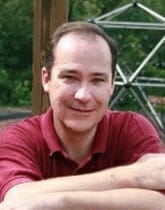 Podcast: Play in new window | Download
It feels good to see research coming out that social media marketers believe a social media presence is more important than social media ads. It's good because I've been saying that ever since Facebook introduced ads and called it social media marketing.
This week we look at that research, and more research that shows just what kind of customer businesses are most likely to attract through what has quickly become the standard approach to social media.
To show the most effective means of using – and profiting – with social media, our second story looks at current examples of how everyday people are using social media. These are practical examples that show you what your customers want in their social media experience. If you're going to use social media profitably, you have a definite need to listen to what your customers want.
To see what works in action, our last story looks at an event that's happening in Chicago. More importantly, we look at a company that's connecting business owners with consumers so they get meaning, and increased sales, from the relationship.
That's really the theme of this week's show – relationships.
The market was fat for a long time. Long enough for business owners to get the idea that all they have to do is "get their message out there" to pull in customers and profits. We also got the idea that customers were disposable. That's a big part of why we now experience such atrocious customer service on a regular basis.
It's also why business owners are failing to engage or profit with social media. They're so accustomed to easy sales that in this tougher economy they are unprepared for relationship marketing. That's what social media is really all about. You'll see that during the second story when we look at how it is that Sims Social, Occupy Wall Street, UAW contract talks and even Steve Jobs' passing have become such popular topics.