Listen:
Social Media: Cheap and Easy – The Centre of Your Online and Social Media Presence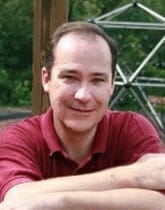 Podcast: Play in new window | Download
Small business advertising online takes the same kind of marketing strategy as you use offline. You need to think things through. This week we're joined by Sarah Bruns (www.youravocado.com), and she's walking us through what we can do for ourselves and what we should hire out. Pay close attention as she shows us the keys to planning our online marketing strategy, and especially how to connect with a webmaster you can trust.