Listen:
Social Media: Cheap and Easy – Relationship Marketing is Business Gold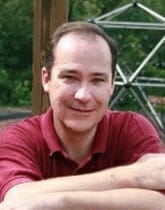 Podcast: Play in new window | Download
Word-of-mouth advertising. Today we call it Relationship Marketing, and even Customer Evangelism. Whatever you call it, it's the pinnacle of small business marketing and Terry Bass knows how to get it done right. Author of Relationship Marketing 3.0, Terry walks us through the do's, don'ts and the funnies of making relationships work for your local business.