Listen:
Social Media: Cheap and Easy – Relationship Marketing Means Team Building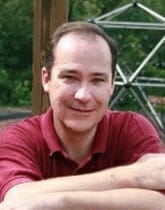 Podcast: Play in new window | Download
There are 2 big parts to your small business relationship marketing team. You have the folks who work with you (team builders) and the folks who buy what you offer (team players). Today we visit with the owner of Matrix Media – an excellent team builder. And then we visit with the Relationship Mistress behind Meetups Everywhere – a powerful tool for putting team players into action.