Listen:
Social Media: Cheap and Easy – Facebook & Firesheep and Amazon & Netflix – What Do They Have in Common?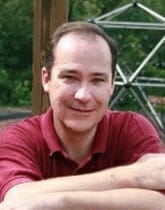 Podcast: Play in new window | Download
There's a new social media security threat – and Facebook's right in the middle of it. A new program called Firesheep allows you to hijack any social media profile, so we're looking at how you can protect yourself. And security is the big topic for cell phones this week, too. We start off with a story that gives you 3 simple things you can do to protect your Droid, i-Phone or Blackberry. Then we look at a new feature from Amazon that ratchets up their competition with Netflix. But it's only available to those who use their unlimited 2 day shipping program.