Listen:
How to Live Cancer Free – A Real Holistic M.D.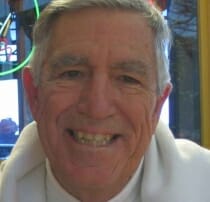 Podcast: Play in new window | Download
Bill Henderson interviews Dr. Carlos Garcia, an M.D. who has broken the mold and heals Stage IV Cancers with natural substances. Dr. Garcia's Utopia Wellness clinic in Clearwater, Florida is a true haven for healing. Testimonials at Dr. Garcia's clinic's web site include Dr. Judy Rosenberg Ben-Israel, a Chiropractor from Toronto, Ontario. Bill interviews her in the second half of the show, having her describe Dr. Carlos Garcia's success with Stage IV Cancer patients during her four-month stay in Clearwater in 2008.
"There's so much more real medicine that's out there for patients who have these illnesses," says Dr. Carlos Garcia, addressing the frustrations many patients face when looking for alternative healing.  Why are there so many "alternative" clinics that turn away Cancer patients?  Is there really "nothing they can do" when it comes to treating Cancer?  Is radiation the only way…?
"I believe that Cancer comes from viruses," states Dr. Garcia, briefly going over the history of Cancer and different cultures opinions of its origins.  But what does that mean for you and your healing?  Bill Henderson and Dr. Carlos Garcia delve into the subject of self-healing, holistic practitioners, and how Utopia Wellness his helping patients in need cope with their lives–and start feeling better!
In the second half of the show, Dr. Judy Rosenberg Ben-Israel, a former patient of Dr. Carlos Garcia shares her experience under his care.  "It's the 'why's that you really want," says Dr. Judy Rosenberg Ben-Israel, discussing what it's like to be a Cancer patient seeking treatment.  "He picks and chooses from things that are done all over the world," she says of Dr. Garcia's methods.  What advice was she given?  How was Utopia Wellness different or the same from the clinics she'd been in previously?  What, ultimately, caused her to recover?
Tune in for a provocative conversation that questions our modern healthcare system and gives hope that there is a cure out there for you or your loved one!