Listen:
How to Live Cancer Free – "Dr. Douglas Cook, D.D.S., World's Greatest Dentist?"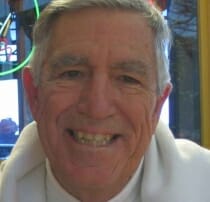 Podcast: Play in new window | Download
Bill Henderson interviews Dr. Douglas Cook, a truly great dentist from Northern
Wisconsin. A really good case can be made that Dr. Cook is truly the "world's
greatest dentist." He knows many things from his 55 years of dental experience
that no other dentist knows. He tells you about them in this interview and in his
book called "Rescued By My Dentist." At 79, Dr. Cook has healed hundreds of
people from serious health issues, including cancer, chronic severe pain and
lots of other degenerative conditions. Because appointments with him are
hard to come by (he is booked up way into the future), reading his book will
help you educate your family and your doctor and dentist on these problems.
Be sure to explore his website, which is http://www.DentistryHealth.com. His
book is available there and on Amazon.com.