Listen:
Social Media: Cheap and Easy – Groupon vs. Facebook, HarperCollins Hates Libraries & Obama Calls for Privacy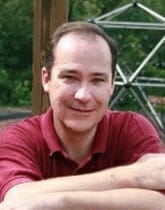 Podcast: Play in new window | Download
Groupon and Facebook are battling for online advertising revenue. But the real question is: Do you know how to use a coupon? And President Obama is calling for a Privacy Bill of Rights. Could it be because online advertisers are thumbing their noses at consumer privacy? Then we check out the true cost – and benefits – of online video (especially if you make a bad one). And we wrap up with a look at how much HarperCollins hates libraries. Or maybe it's just that they're so far out of step with modern publishing that they'll do anything to hang on (sort of like record companies did).