Listen:
Car Care for the Clueless – Safety in Shopping Mall Parking Lots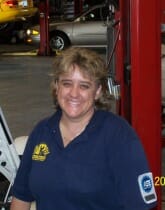 Podcast: Play in new window | Download
There is nothing more fun than to go shopping at the local mall on a Saturday morning. The shoes, the clothes…all those sales add up to a mound of packages. This is exactly what the opportunist is looking for: A distracted, tired shopper returning to their vehicle. The next thing you know, you're reading about yourself in the morning paper and how much loot you lost and the type of vehicle you used to drive and how it was stolen by a criminal that was waiting for their victim — you.
It doesn't have to be so.
Host Pam Oakes talks to the experts regarding your safety in the local shopping mall and what common sense steps you can do to keep your name "out of the morning newspaper".