Listen:
What Every Car Owner Should Know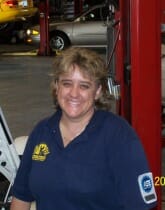 Podcast: Play in new window | Download
Pam Oakes, ASE Automotive Professional is back with a brand new episode of Car Care for The Clueless.    You'll hear the top 10 tips for car owners, what's happening with the Ford recal and other car care and safety news.  You won't want to miss this re-launch episode and tap into Pam's insights and opinions on car care!