Listen:
Car Care for the Clueless – Basic care and feeding for your vehicle's "sneakers"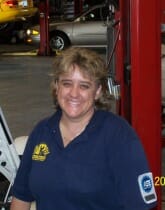 Podcast: Play in new window | Download
Do you know that each vehicle requires a specific tire? Jill from Arizona knows the answer now that she emailed us (at http://[email protected]) asking our help regarding replacement "sneakers" for her Pontiac Trans Am. With special guests ASE-Master technician Pablo Sarmiento and retired rubber-ologist Jerry Oakes, we are going to teach you and Jill how to purchase tires and how they should be properly maintained. Also, gadget guru Peter Sudak will tell Jill how to keep those tires looking "like new". And, as always, I will put my two-cents in telling you "like it is" in the automotive industry. More than a 100-years worth of experience on this show, folks, so take advantage of our knowledge and experience.