Listen:
Car Care for the Clueless – Who's Telling the Truth: Part One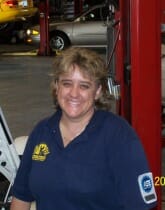 Podcast: Play in new window | Download
So you need an expensive automotive repair. The service writer is throwing words like EGR and DPFE…and all the while you are thinking of the check you have to write to get your vehicle fixed. How do you know that what he — or she — is telling you is the proper repair for your car? How do you know that the technician working on your vehicle has the training, knowledge? How do you know that the shop is giving you the "straight-skinny" on what's going on with your car? One listener emailed us at [email protected] and asked us how could she have known if the service writer was telling her the truth or not regarding an expensive repair. Let us help you as we assist our listener in learning three key words to get the job done — the right way.