Listen:
Social Media: Cheap and Easy – Social Media's Gleam Is Fading, Google Looks For Profits and Small Business Is Growing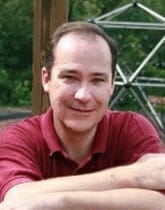 Podcast: Play in new window | Download
I just arrived home from the largest annual marketing conference in the U.S. A roofing supply company turned $5,000 worth of marketing into more than $600,000 in sales – and that's just one example. I also spoke to a lot of business owners make good use of social media. They're being careful about which sites they choose. And Google is looking for ways to profit with mobile search. They're progress is a good guide for using mobile search in your business.