Listen:
Car Care for the Clueless – How you can protect your car, your vacation from travel mishaps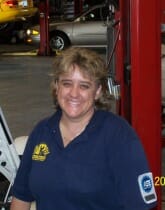 Podcast: Play in new window | Download
This weekend — Memorial Weekend — sets off yet another summer vacation season for many families throughout the U.S. You have your bags packed, but what about your vehicle's suitcase? That's right. To make this travel season event free, you need to pack items for your car for those unexpected pit stops. ASE-certified technician and author of "Car Care for the Clueless" Pam Oakes and special in-studio guest Peter Sudak — our gadget guru — discuss what basic items you should have for vehicle.
Items covered, include: bottle jack, mini-tool kit, Duct Tape, tarp — and even a pair of pantyhose!
Also, Pam talks about one of her favorite products — this week: Anco wiper blades — and how she personally uses the product on her car, her customer's vehicles.
Back by email request ([email protected]) Pam Oakes will move the studio to the shop and answer questions from her customers, for next week's show.
Car Care for the Clueless web show is based on Pam Oakes' recent book "Car Care for the Clueless: Or How You Can 'Make Money' While Maintaining Your Vehicle", available for purchase on Amazon.com/books, carcarefortheclueless.com or on her shop web site, pamsmotorcity.net
Remember: You too can be car care savvy.