Listen:
Social Media: Cheap and Easy – Facebook and Privacy, Groupon and Coupons, and the Future of Marketing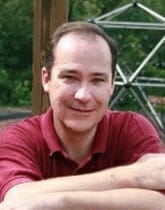 Podcast: Play in new window | Download
Imagine that – Facebook is back in the news over Privacy concerns. Fortunately it has an easy fix, and I walk you through it step-by-step. Protect yourself in under a minute. Groupon – Is it a revolution or evolution in marketing? Coupons have been around a long time, but online coupons are changing the way this game is played. And the future of marketing belongs to small business. We have the agility and appeal that big companies lack. Are you prepared to seize your future and be successful? I don't think so.