Listen:
Doc Holliday's Tea Party – NEW HAMPSHIRE DEBATE, TEA PARTY GHOSTBUSTERS AND MORE!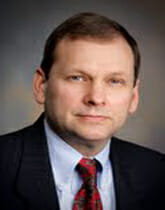 Podcast: Play in new window | Download
Join Doc this week as he inserts a clip recorded live at the U.S. Capitol on the Memorial Day weekend concert and then proceeds to decipher the New Hampshire debate. Listen as Doc interviews one of his friends, Tate Reeves who is Mississippi's State Treasurer. They talk about the looming debt ceiling and fiscal responsibility at the national level in Washington. This week's TOMBSTONE OF THE WEEK AWARD goes for the actions of a liberal Democrat in Congress, listen and find out who's actions should be buried six feet in the ground. And have you ever heard of a Tea Party Ghostbuster? Well listen to this week's Rock of Liberty speech to see if you can become one. Click on now and send this link to your friends!