Listen:
Doc Holliday's Tea Party – SOUTH CAROLINA OR BUST!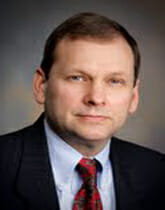 Podcast: Play in new window | Download
Doc is holding nothing back as he discusses last week's New Hampshire results and what they mean to the Tea Party. Doc gets blunt with the Tea Party as he sees the chances of a Tea Party picked President slipping away. Hear what he has to say about Rick Santorum and then listen to Doc interview Karen Martin of South Carolina's Spartanburg Tea Party to reveal what is going on in the ground game right there in South Carolina. Doc is holding nothing back as he and other Tea Party leaders are going to Charleston, South Carolina, this week to give you the listeners the best inside coverage anywhere next week. The TOMBSTONE award goes to the words said by the head of the DNC and this week's Rock of Liberty Speech centers on our economy and wonders how we are going to grow jobs as more businesses announce for bankruptcy in this government enhanced recession made worse by the political malpractice of this administration. Click on now to hear Doc's message to tea partiers everywhere and don't miss next week's show as Doc Holliday heads to South Carolina! You can click here to read Doc's new article "Is Rick Santorum the Tea Party's Last Stand?" Be sure to share these links with your friends!