Listen:
Social Media: Cheap and Easy – Amex Partners With Foursquare, MySpace Is (Finally) Sold, Cyberattacks On The Rise, & Google Gets License To Drive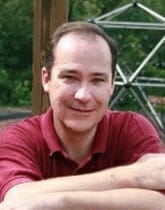 Podcast: Play in new window | Download
Amex and Foursquare are getting the jump on all the mobile wallet providers. They've teamed up to harness the power of social media with credit card spending. The great thing is that you can do exactly the same thing in your business.
News Corp has finally been able to sell MySpace. And they only took a $501 Million dollar loss on the deal. Once the king of the social media sphere, could the fate of MySpace foretell Facebook's future?
Criminals are committing more and more cyber attacks against small business websites. What can you do to protect your investment? The answer is surprisingly simple.
And Nevada is paving the way for Google, GM, Stanford, Cornell and others to drive their robotic cars. Nevada has passed a bill asking their Department of Motor Vehicles to develop new rules for robot cars. Watch out Will Smith!