Listen:
Social Media: Cheap and Easy – Is Dr. Oz Fudging On Your Privacy? Is Social Media Actually Helping Your Business? Is Google+ Really Worth The Wait?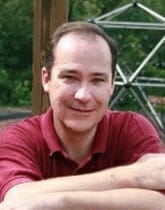 Podcast: Play in new window | Download
Your day is already busy, and your schedule is already full. The answers to these questions help you protect your privacy, make use of your time, and build stronger relationships with everyone you meet.
Dr. Oz is the "front guy" for RealAge. A site that purports to give you the latest scientific and medical advice available – all for free. They even tailor the information you receive by asking you to fill in a survey; an incredibly detailed survey. Unfortunately, the companies that sponsor RealAge have something other than your best interests in mind.
Other companies frequently produce articles and reports that showcase a problem, and then show how they solve it. Surveys about how useful and effective social media is for acquiring new customers is no exception. This group of companies is actually bold enough to print "creating a profile on a social network" is the most effective marketing or advertising tactic used by small business owners.
Now, I don't dispute that this really is the result of the survey. I'm sure it is. I'm also sure they spent a lot of time crafting the survey to get the answers they want. So listen in today and discover how you should really put social media to use for your business. I cover it in 3 easy steps.
And then there's Google+. We can look forward to this being in the news for quite a while yet.
But does it really have the potential to help your business in ways that other social media sites can't? The answer is yes. And most of the other commentators, gurus and experts out there are, unfortunately, missing the real value of Google+. Heck, I've already run across several who are completely blowing it by dropping everyone into their "Friends" circle. What a waste.
Google is doing you a tremendous favour by keeping a lid on Google+. This is your opportunity to prepare, to get ready for Google+ and blow the doors off your competition when you get in. And I walk through exactly how I'm setting up my Google+ account to do precisely that in my market.
If you have questions, comments, topic suggests – even criticism – send it tomailto:[email protected].