Listen:
Social Media: Cheap and Easy – Life After Facebook, Hackers Attach SMBs, and e-Books Outsell Print On Amazon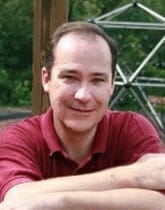 Podcast: Play in new window | Download
Facebook is now FaceBroke, although they don't want you to know it. But what does the rise of such an information storehouse mean for local business owners?
That people are willing to share their information is a boon to every business owner. Big corporations will use it to be more competitive, and local business owners can use that consumer willingness to absolutely dominate their own market; even against the biggest of corporations. We look at how to do that at the top of the show.
Why would a hacker care about your business? Precisely because consumers share their information, and you have it in your records. Fortunately, protecting yourself and your customers is a simple and easy to do. Today we look at a specific example of how a Chicago retailer dropped the ball, and how you can avoid making the same mistakes.
We all knew the day would come when e-books outsell print. Amazon reports that it has finally happened, and a lot of the gurus are moaning and wailing about the demise of bookstores. I say "bushwhah," and "poppycock." They don't know what they're talking about.
The rise of e-books is the biggest opportunity ever handed to local business owners and especially indie bookstores! This is a technology that lets us take the concepts and actions that made Walt Disney World a global destination and apply them in our local market.
There's no way you can listen to this week's show and not have questions or comments. Send them to [email protected].