Listen:
Social Media: Cheap and Easy – Google, Facebook and Amazon Are In The Same Business – Plus, USA Today Is Listening To The Show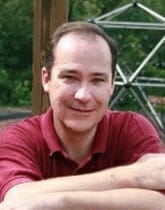 Podcast: Play in new window | Download
Imagine picking up a copy of USA Today and seeing them pick up a story you've been trumpeting for months. That's what has happened to me. And it turns out 75% of investment bankers are thinking like me, too!
Kinda gives you a warm, fuzzy feeling to know you're having an impact. J
This week we also look at what business social media sites are really in. And it isn't connecting you with friends, old classmates, or helping you find true love. It's not even helping you build your business.
You'll be surprised at what they really doing, and why you should be following their example.
The stories this week cover the new dot-com bubble, Google+ pulling 25 million users in a month, and Facebook buying an e-book publisher. They look disconnected, don't they? But these three stories jumped out at me from all the others that passed across my desk this week.
Listen to this week's show to see how they all tie together.
And a quick answer for several listeners who wrote in asking where/how the show is recorded. We record in Illinois, and we use a custom recording room in my home. It's nothing grand or special, just a quiet room and a high-quality microphone. For recording and editing, we use Audacity. It's a free program, plus it allows the recording to exported in different formats. I learned how to use it in about 3 minutes – literally.
Have a question about a resource, comment on a show? Send it [email protected].