Listen:
Doc Holliday's Tea Party – RICK PERRY JOINS THE RACE, AND AN UPDATE ON THE MIDDLE EAST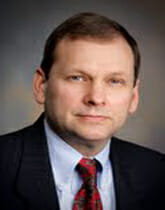 Podcast: Play in new window | Download
Join Doc this week with an incredible show as he gives his take on the new dynamic of Gov. Rick Perry from Texas joining the race for the Republican nomination. Doc phones directly to Israel to get an update on the Middle East and how President Obama's policies for the Middle East are working. Ed interviews David Rubin who lives in Israel and is himself a victim of terrorists. This week's TOMBSTONE OF THE WEEK AWARD goes to words said actually a couple of months ago, but their significance now makes them this week's award recipient. Doc does some current news and as always, he gives a Rock of Liberty speech which this week speaks of events that happen about every 70 years in our nation. Click on now and listen to the heartbeat of the Tea Party! And don't forget to click on the banner to subscribe to the Tea Party Review magazine!