Listen:
Social Media: Cheap and Easy – Magazines For Social Media, Groupon's Into Real Estate And Facebook No Longer Leads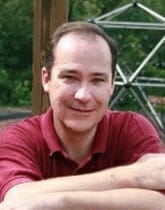 Podcast: Play in new window | Download
It's a week for big changes in the world of social media.
Jerry Lewis is making his last appearance on the MDA telethon this year. It's being broadcast for only 6 hours, and is slated for September 4.
It's the end of an era. One that began the same year I was born. And Jerry Lewis built a social media empire long before Meetup, LinkedIn, or even the internet. Every year, thousands of people took action to support Jerry's Kids. He started cause marketing before anyone knew what it was. And he raised over $1 Billion in the process.
Farewell, Jerry Lewis. You have made the world a brighter place.
In another direction, Office Depot, Jay Abraham and GSG WorldMedia are launching 4 social media magazines. But are they worth the effort?
These magazines have a claimed subscription value of $197 – except no one has ever subscribed, and they're giving the magazine away for free! So who's going to bother paying $200 a year for something they can get free? But look on the bright side – Office Depot now gets to charge more for advertising in these magazines because they're "custom publications."
And Groupon is moving into real estate. Crain's Chicago says the Groupon founders – Brad Keywell and Eric Lefkofsky – are seriously considering the purchase of the Wrigley Building in downtown Chicago. Groupon has also filed papers in Switzerland to open a headquarters for their non-U.S. operations.
So we know daily deals are profitable for Groupon and all their imitators. Just like the new social media magazines will likely be profitable for Office Depot, Jay Abraham and GSG WorldMedia. But is any of this really helping business owners? Is this capitalism – or just opportunism?
You know someone's not really important when they spend a lot of time telling you how important they are, right? Well, that's what Facebook has been reduced to.
Chris Cox, VP for Product at Facebook, said "It has to be clear that Facebook is a leader in how people control who sees what." (New York Times, 23 Aug 2011) Only Facebook is the site that relishes making you jump through their hoops, and keeping control for themselves. And Mark Zuckerberg is the guy who claimed people don't want online privacy – just before he tightened up on his own online privacy.
So guess what, Facebroke…You're not the leader when you're following the example of another company. Google+ added 29 million in one month, and Facebook is now playing catch-up. They had a good opportunity – just like social media magazines and daily deals – but they squandered it by putting their focus on getting rich. It's Scrooge come to life.
Take a lesson from the real capitalists. The people took enormous risk to build railroads, establish shipping companies, and build cities – these are capitalists. They got rich by doing something that benefited everyone. What we're seeing today are paltry opportunists who'll jump ship and move on to the next gold rush as soon as this one goes dry.