Listen:
Doc Holliday's Tea Party – THE 21ST CENTURY GREAT DEPRESSION!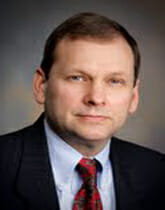 Podcast: Play in new window | Download
Doc announces the sad news that no one else dares to utter during this week of Labor Day celebrations. Our nation is experiencing a depression. Discover why in this week's episode. But keep listening because all is not doom and gloom. Doc reveals portions from a skeptical friend's letter. His friend recently sat down and spoke personally with Governor Rick Perry and his wife, Annette. Presidential politics are on tap again this week as Ed prepares to be in Tampa on September 12th to assist CNN and the Tea Party Express in asking questions to the candidates in the Republican presidential debate. This week's Tombstone Award goes to the words of a former vice-president of the Untied States. The Rock of Liberty speech this week speaks of Dr. Martin Luther King's Memorial and what it means for the Tea Party. Click on now for a show you will not hear anywhere else!