Listen:
Social Media: Cheap and Easy – Amazon Makes Social Media Better, And Listeners Get Their Questions Answered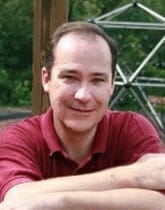 Podcast: Play in new window | Download
When Forrester Research hosted the Customer Experience Forum, they asked Tealeaf to do some research with attendees. They discovered that 87% of attendees believe online customer experience management is more important now than ever before. Yet only half of attendees have implemented strategies for improving that experience or measuring results of the experience.
This week, we look at why every customer experience is important – online and offline. Plus we look at how to make them better.
Our starting point is Amazon.com. They have been getting social media right for a long time.
We look at how Amazon's "closed attitude" toward social media has brought huge benefit to Amazon and their customers. Now that they're adding more social media elements, it's worth out time to pay attention to what they're doing and how. After all, when's the last time you saw Amazon being raked over the coals for violating privacy or making people angry?
Which brings us to listener questions. There have been so many, we've had to sort them out into categories. So this week, we're looking at questions that relate to giving prospects and customers a good experience.
Russell Taylor asks "How would you go about using LinkedIn to market your product or service?" It's a common question, and one that can easily take you – and you business – down a dangerous road.
Raffaella Gagliano asks "What social media strategy can I use to promote a cultural event." She doesn't say what the event is, so I use Caribana in Toronto as the example. It's an exciting event that could easily be boring if promoted poorly.
This leads us into a question from Chris Conroy: "How do you produce a video for your company/organization? Do you do it yourself or hire a professional video producer? What are the main considerations?"
Then we wrap up with a question from Dahna Chandler. Dahna asks "Which platform will give us the best reach without a significant learning curve or financial investment?" Dahna and his father want to start a podcast and they're looking at different podcasting platforms.
To be honest, the question shows a common train of thought among business owners. Dahna has it completely right by looking for a service that easy to get started with. Blog Talk Radio is one of them. You can get started quickly, and keep learning as you go. But the idea of looking for a platform to give you a lot of reach is where we start to go astray.
A platform can be hugely popular and still not give you or me any great reach. That term, "reach," means being able to get the attention of lots of people. It's up to you and me to keep that attention once we get it. And that's what we look at in answering Dahna's question.
You can let me know when you have questions by sending an e-mail to [email protected].