Listen:
Doc Holliday's Tea Party – FORMER CONGRESSMAN BOB BEAUPREZ AND THE TEA PARTY PRESIDENTIAL DEBATE!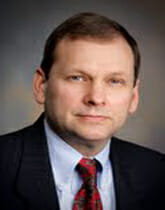 Podcast: Play in new window | Download
Fantastic show this week as Doc interviews former congressman from Colorado, Bob Beauprez. Discover what the former congressman thinks about the President's new jobs bill and then find out what terrifies this former congressman about the future. And Doc was on the front row right smack dab in the middle for the Tea Party Express and CNN Presidential Debate—–the first in history! Doc has some exclusive sound bites from after the debate and will share one on this show and more in future shows. The TOMBSTONE of the week award goes to someone there at the debate—listen to discover who! Welcome new listeners and get ready to listen to the HEARTBEAT of the TEA Party! Who impressed you the most? Was it Bachmann, Romney, Perry, Gingrich or Cain? Maybe one of the other candidates? Click on to get your motor running!