Listen:
Doc Holliday's Tea Party – REPUBLICAN NOMINATION RACE AND HOW YOUR TEA PARTY CAN WORK STATEWIDE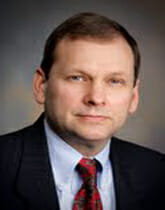 Podcast: Play in new window | Download
Join Doc this week for an all important update on the race for the Republican nomination and Doc's thoughts about it. Not only is the race for the Republicans getting interesting, allows President Obama to speak for himself—are you better off than you were four years ago? Ed also interviews attorney Richard Wilbourn who heads a committee formed by his state tea party to change something that hasn't been done since 1875. You want to hear what Richard is doing in his state and check out his work on the web by clicking here so that your state can organize for something similar. This week's TOMBSTONE OF THE WEEK AWARD goes to an actor that we all love but has said something repugnant about the tea party. Listen and find out what Morgan Freeman said. And this week's Rock of Liberty speech speaks of the real protesters—who are they? Once again we have an exciting show so listen now and be sure to send this link to your friends!