Listen:
Doc Holliday's Tea Party – LAS VEGAS SHOOT OUT (AND DOC HOLLIDAY WASN'T EVEN THERE!)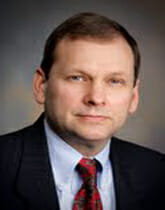 Podcast: Play in new window | Download
Join Doc this week as he gives his take on the Presidential debate in Las Vegas and the ongoing race toward the Republican nomination. This week's TOMBSTONE OF THE WEEK AWARD goes to radio host Tom Joyner for words he uttered that are literally shocking in the day and age of liberal political correctness—and he is a liberal! Listen to find out what he said. And this week we take a bow and salute you, the active tea party patriots who are working extraordinarily hard to place this country back on the path of prosperity. We talk to just one of the many thousands of tea party leaders as we interview Karen Martin from the Spartanburg Tea Party in South Carolina—listen to what she has to say about which candidate is leading in South Carolina. You can also get a firmer grasp on Cain's 9-9-9 plan from an article by Laffer here. And Doc gives an unusual take on the Occupy Wall Street movement, listen and see if you agree or disagree then send us your comments at [email protected] and don't forget Doc's new book will be coming out in mid to late November! Doc Holliday's Rock Splitting Politics, Tea Party vs. the Status Quo is on its way!