Listen:
Doc Holliday's Tea Party – 2ND HALF OF ANITA MONCRIEF INTERVIEW AND SUE TROMBINO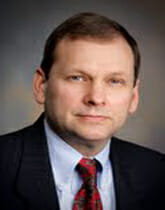 Podcast: Play in new window | Download
Join Doc this week as you do not want to miss the second half of his interview with the once liberal and now conservative activist Anita MonCrief. Great interview that shows how truth can win out in today's politics! Doc has just come back from the Florida State Tea Party convention where he interviewed Sue Trombino from Women Impacting the Nation. The TOMBSTONE of the week award goes to the words of a cabinet member—tune in to discover which one. And Doc mentions some of possible upcoming shows about people who have experienced tyranny first hand in his Rock of Liberty speech. And of course you get your updated news about what is going on in the tea party and the race for the Republican nomination. NOW YOU CAN ORDER DOC'S NEW BOOK at www.teaparty.ms and be sure to read the first chapter there! Click on now for the heartbeat of the tea party!
Women impacting the nation = http://www.womenimpactingthenation.org/