Listen:
Doc Holliday's Tea Party – THANKSGIVING FREEDOM SPECIAL–JULIO LARA'S STORY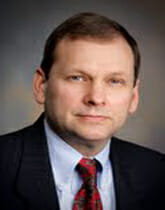 Podcast: Play in new window | Download
Join Doc this week for a Thanksgiving special as he interviews Julio Lara who went into the mountains to join Fidel Castro's revolutionaries. After Castro's victory came the stunning killings by the thousands and not the worker's paradise that Julio had been promised. Julio has seen communism and what it does up close and personal. Hear his amazing story on this Thanksgiving week special. Let us all be thankful for the freedoms that we have and let us bond together to protect these freedoms. When you here Julio's story you will never look at the Occupy Wall Street protesters the same. Just in time for Christmas, get your copy of Doc Holliday's Rock Splitting Politics; Tea Party VS. the Status Quo today! A great gift for conservatives and all patriots, go here to order. HAPPY THANKSGIVING! God bless America!