Listen:
Car Care for the Clueless – Getting a jump on old man winter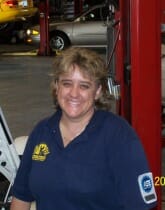 Podcast: Play in new window | Download
This week on Car Care for the Clueless, host Pam Oakes and our own gadget guru Peter Sudak let listeners know how to prep their vehicle for winter. They discuss various items that are subject to the cold and how you can protect yourself from a breakdown during bad weather conditions. And, Pam will have her Cheap Car Tip of the week. She has car owners utilize something everyone has in their wallet. It has to do with money, but not spending a dime of it!
If you would like to know more about your car and how to protect it, get Pam's book "Car Care for the Clueless (or How You Can 'Make Money' While Maintaining Your Vehicle)" at the book's web site: carcarefortheclueless.com or Pam's shop web site: pamsmotorcity.net