Listen:
Car Care for the Clueless – Don't know what to get that person "who has everything"? — We've got twelve car care gift ideas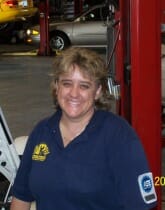 Podcast: Play in new window | Download
On this week's episode of Car Care for the Clueless, host Pam Oakes and our gadget guru Peter Sudak team up to help you with last minute gift ideas. The duo chose 12 product that are economically feasible, yet practical car care items. She is running this special a week early in hopes of helping you out with your holiday shopping.
So get your pen and paper ready to write down which products would suit your "hard to buy for" friend or relative. And the best part of these presents — they are all under $100!
Next week, Pam will be back with her regular broadcast of Car Care for the Clueless.
And remember: You too can be a savvy car care consumer. Click onto Pam's book web site for her book "Car Care for the Clueless (or How You Can 'Make Money' While Maintaining Your Vehicle) — carcarefortheclueless.com — or her shop's site — pamsmotorcity.net . Look for Pam's latest book coming to a store near you: "Car Care for the Clueless: How to Buy a Used Car". The expected release date is early February, 2012. Not only is Pam an ASE-certified technician, but has an auto dealer's license too. Learn from Pam's experiences at the car auctions to teach you how to purchase the right car — at the best price!