Listen:
Car Care for the Clueless – Holiday car care safety tips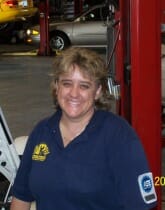 Podcast: Play in new window | Download
This week on Car Care for the Clueless, host Pam Oakes discusses keeping you and your vehicle safe this holiday season. It's that time of year when we are preoccupied with gifts, shopping and decorations. And with all this busyness, it leaves us the most vulnerable to criminals. Mary Christifano, from the Florida Department of Law Enforcement, gives listeners a pointer or two on how not to be a victim of parking lot crime.
Peter Sudak, our gadget guru, has another economically priced item to help us "light up" the season. Tune in and find out how you can make your season – and car – brighter.
Pam and the staff of Car Care for the Clueless would like to wish our listeners a very Happy Chanukah and Merry Christmas – and a most prosperous New Year. Thank you taking the time and tuning in each week. Our goal is to make you a more savvy car care consumer.
If you would like to know more about your vehicle, click onto Pam's website carcarefortheclueless.com, for a copy of her book "Car Care for the Clueless (or How You Can 'Make Money' While Maintaining Your Vehicle)". Or visit her shop's site at pamsmotorcity.net. Look for Pam's latest book coming to a store near you: "Car Care for the Clueless: Successful Used Car Buying 101". The expected release date is early February 2012. Now only is Pam an ASE-certified technician, but she has an auto dealer's license too. Learn from Pam's experiences at the auto auctions and teach you how to purchase the rigcomht vehicle – at the best price!