Listen:
Doc Holliday's Tea Party – WHEN THE GOING GETS TOUGH, WHAT WILL THE TEA PARTY DO?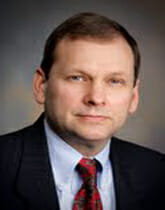 Podcast: Play in new window | Download
Where are the patriots? What is our objective as a tea party movement in 2012? How do we meet our objectives? How will the Tea Party celebrate the 100th anniversary of the sinking of the Titanic in 2012? Will the Tea Party rise to the challenge or will we think like the winner of this week's TOMBSTONE AWARD which once again goes to the words Glenn Beck. Have you heard about our U.S. Navy's plan to use some "green" fuel? Do you know how much it costs per gallon? Why are the D.C. occupiers tied to our stimulus act of 2009? And this week's Rock of Liberty speech ties the battle of Bunker Hill to what could happen in the Iowa caucuses. Merry Christmas and tune in now to the heartbeat of the tea party with Dr. Ed Holliday!