Listen:
Kitchen Chat – A Culinary Tour in Paris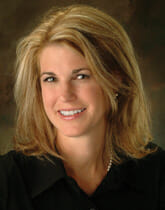 Podcast: Play in new window | Download
If you were listening to Kitchen Chat in late fall when Wendy Lyn, founder of The Paris Kitchen and famous for her tours of Paris patisseries, chocolatiers, boulangeries and restaurants, you'll be envious to hear that Margaret is leaving for a week in Paris to visit with Wendy! She'll have plenty of fresh info for a new show when she gets back, but we thought in the meantime, those of you who didn't hear this original show – and even many of you who did – would enjoy hearing it now.
So if you love French cuisine, or even if you are intimidated by it, Wendy Lyn, founder of The Paris Kitchen will put you at ease with her insights and stories about chefs, restaurants and outdoor farmer's markets in Paris. Learn about Poulet de Bresse and why this blue-footed bird is in high demand. Wall Street Journal recently named Wendy Lyn as one of the top ten culinary guides in Europe. If you're heading to Paris, check out her website The Paris Kitchen to schedule a tour, find out the latest food and wine trends in Paris, discover recipes from chefs and to even view photographs of gorgeous food. Please keep in mind that her sought- after private culinary tours book months in advance. Bon appetit!