Listen:
How to Live Cancer Free – "Linda Bamber and BRAS'"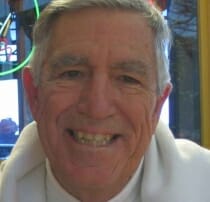 Podcast: Play in new window | Download
Bill Henderson interviews
Linda Bamber, a naturopathic doctor who has founded an organization dedicated
to bringing women (and men) helpful information on breast cancer using
thermograms. Her organization is called Breast Research Awareness and
Support (BRAS). Linda has found that thermograms help women detect
cancer long before mammograms with none of the discomfort and danger
associated with mammograms. She and Bill agree that the primary cause
of most breast cancers is root canal-filled teeth and other dental toxin problems.
Linda's website his http://www.BreastResearchAwareness.com. In the Cancer-
in-the-News segment, Bill discusses a Vitamin D study and a study on the effects
on the brain from using cell phones.