Listen:
Rock Splitting Politics – IT TAKES A HOLLOW PRESIDENT TO SPIKE A POLITICAL FOOTBALL ON HALLOWED GROUND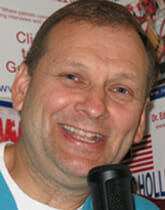 Podcast: Play in new window | Download
Ladies and gentlemen of America, this week Doc recounts the decision by the Obama re-election team to turn the President's successful strike on Osama Bin Laden into a political ad. But this show is packed with relevant information about Obamacare, the Republican U.S. Senate primary in Indiana, and of course this week's TOMBSTONE AWARD and the Rock Splitting Obama Fact. Osama Bin Laden is still dead, and this President has purposefully turned the one year anniversary of American History into a political football. Click on now to hear Doc Holliday unpack what you need to know!