Listen:
Car Care for the Clueless – Saving you money at the shop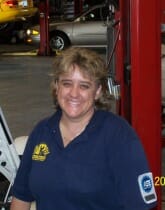 Podcast: Play in new window | Download
This week on Car Care for the Clueless, host and ASE certified tech Pam Oakes discusses how you can help yourself save on auto repairs — and you don't even have to know which end of the wrench to hold! Tune in and learn to be car care savvy.
If you have a question for Pam regarding your car or truck, email [email protected]
And coming up the end of this month: the long-awaited release of Pam's latest book: "Car Care for the Clueless: Successful Used Car Buying 101". Learn what the dealers don't want you to know.